Private Yoga, Yoga Therapy and Meditation Sessions continue, in safety via Zoom online classroom.
All are welcome to join the yoga zoom classroom, continuing and maintaining the stress reduction and therapeutic benefits of personalised 1:1 yoga or yoga therapy. Download Zoom from AppStore (free). Contact me to request yoga session.
Gwynne is a specialist yoga therapist, qualified and experienced in delivering remedial yoga and yoga therapy.
Gwynne is a Senior Teacher, a member of YA, AAYT, IAYT.
Private yoga, Yoga Therapy and Meditation sessions are by appointment, at a time convenient to you.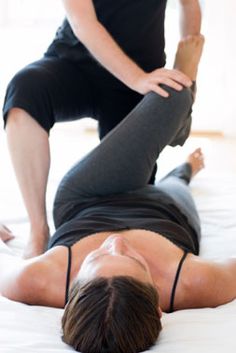 "Yoga must be made to suit the individual,
not the individual to suit the yoga".
T Krishnamacharya

Yoga Therapy
Yoga Therapy is the therapeutic application of yoga, assisting people with a range of physical, emotional and mental health concerns. Yoga Therapy supports individuals to manage and improve their health and well-being using the principles of yoga and applying a range of yoga practices, within a professional therapeutic relationship.
More on Yoga Therapy in the link below
"From separation to integration, yoga is the return of wholeness."
Corporate Yoga
Corporate yoga brings the positive benefits of yoga to the workplace. 
Improve all aspects of health, well being and productivity with enhanced company morale and a positive work environment. 
To enquire contact Gwynne via email or mobile.
"Gwynne's generosity with her vast knowledge of yoga and diet has, and continues to greatly improve the quality of my life." Ben Chaston
"There is a calmness of mind which lingers for hours afterwards and I have found it to be very helpful in dealing with the dramas that arise in my daily life." Dimi Walker
Wellness Programs
Gwynne tailors wholistic health and wellness programs to suit individual needs with realistic and achievable programs to improve your health, energy levels and life balance.
Detox and complete overhaul
Life Balance
Management of  Stress and emotional burnout
Management of Anxiety and Depression, Mood Disorders, Eating Disorders in conjunction with yoga therapy
Regeneration and specific illness management/recovery
Healthy Diet with Whole Foods
Weight management, emotional/overeating issues
Yoga and Longevity
To find out more please feel free to contact me
ༀམཎིཔདྨེཧཱུྃ།
Om Mani Padme Hum
May all be happy and free of suffering
SaveSave
SaveSaveSaveSave
SaveSaveSaveSave
SaveSave