Seasonal Yoga Intensives
The seasons represent the ever changing cycles of nature, with the rhythm of life. The laws of nature, 5 element theory and Ayurveda all speak of the natural laws and the affect of these upon our energy, our organs, systems and functioning, our emotions, our health and wellbeing.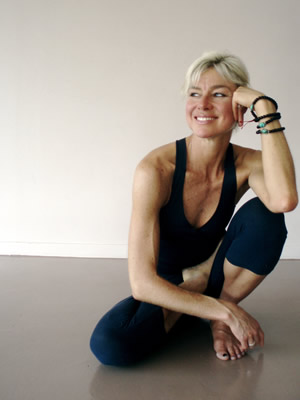 Intensive week consists of early morning class for 5 days with seasonally specific asana, pranayama and meditation. At each intensive, the body receives renewed energy to align and balance itself with the season. The yoga practices nurture and harmonise you with the governing season. The yoga practices are designed to allow the organs to heal and function well. The becomes body cleansed and refreshed. The mind becomes calm, and settles with stability.
Everyone is welcome, suits all levels or abilities.
Attendance with Booking, which includes a valuable resource Ebook: seasonal theory, correspondences, ayurveda, student notes, nutritional guidelines, lifestyle tips for best results and delicious seasonal whole foods recipes. Bookings are essential for these inspiring and popular courses.
Seasonal intensive week is like a mini retreat without the airfare!
Outline of each Season Intensive
Spring Intensive: the wood element (liver and gall bladder meridians).
Date: September 25th – 29th. Time: 6am -7.30am. Venue: Avalon Beach Surf Club (ocean front room).
Theme is Detox. Spring is the time to turn over a new leaf with a good spring cleanse. Spring is a time of change and new beginnings, in yoga we refresh and renew energy and outlook, with detoxifying practices and diet change to create lightness in body and mind.
Summer Intensive: the fire element (heart and small intestine meridians).
Date: Jan 15th – 19th 2018. Time: 6am – 7.30am. Venue: Avalon Beach Surf Club (ocean front room)
Theme is radiance – heart opening and core strength. The yang season, expansive energy is "out there" expressive and creative. Power, communication, relationship with ourselves and others are heightened now. Greater joy, compassion and connection.
After the festive season, a good yoga cleanse to start the new year fresh strong and clear.
Autumn Intensive: the metal element (lung and large intestine meridians).
Date: 16th – 20th April 2018. Time: 6am – 7.30am. Venue: Avalon Beach Surf Club (ocean front room).
Theme is let go – release old patterns and negative habits. Align with natures contractive energy for toning body and improved breathing. The time to open and heal our lungs, improve our elimination. Gain focus and clarity, organise our lives and create healthy boundaries. Feel the benefits in mind and body.
Winter Intensive: the water element (kidney and bladder meridians).
Date: June 25th 2018 Time 1pm-3pm. Venue: Avalon Yoga Coop.
Theme is stillness. Winters deep energy seeks to create foundation stability and confidence with our structure. In this season we restore and contain our energy with yin practices for the purpose of rejuvenation and deep healing. Yoga at this time addresses the spine and lower back, creates hormonal balance, sexual energy and conserves essential life force. It is essential to maintain our inner warmth with inner strength. Restorative yin yoga and meditative practices relieve the effects of stress and adrenal exhaustion.
Next Intensive: Summer Yoga Intensive
The Fire Element heart and small intestine meridians
Daily early morning practice with Summer postures, pranayama and meditation to open the heart, create core strength and begin the new year fresh, clear and strong.
6am – 7.30am 15th – 19th Januray 2018.
All welcome. Bookings only.
Teacher: Gwynne Jones
m: 0414 579 446,
Investment: $150.
Booking includes Summer Wellness Ebook
Venue: Avalon Beach Surf Club, ocean front room
ૐ
Please contact me to make a booking
SaveSave
SaveSaveSaveSave
SaveSaveSaveSave
SaveSave
SaveSave
SaveSave